House & Garden
Our two houses with a total of ten rooms are very clean and comfortable. One is a charming, old-style Keralan home, very cozy. The other one is a new build Keralan-style house. All rooms are private unless you bring a friend to share the room with. They are quiet, have mosquito nets, and ensuite bathrooms. The rooms are allocated on a "first come first served" basis. You will love the friendliness and kindness of our staff, who prepare delicious meals and keep the rooms and gardens in excellent condition, for you to find peace and tranquility!
Hari's place is an oasis of tranquility with likeminded people. The new yoga hall was fantastic, and a truly special and unique place to be with the sounds of nature all around . Hari is truly gifted as a yoga an meditation teacher, and a wonderful welcoming host. The rooms were very clean and comfortable, the stairs and living area very clean too. The staff were very kind and considerate, and cooked the most delicious vegetarian breakfasts and lunch. Mosques a bit noisy at 5am but other than that the noise was ok. I loved meeting the other guests staying here and we all made friends and ate out together in the evenings - it was really lovely. During this week my body and spirit healed, I found new flexibility in body and mind. Sivianda is a wonderful meditative style of yoga for beginners or experienced yogis alike. Hari is very intuitive to this, giving extra one on one classes with absolute beginners, yet at the same time allowing me to perform sun salutations in my established astanga vinyasa style. Last note was that it was bliss to be without phone!
– MariaLeewar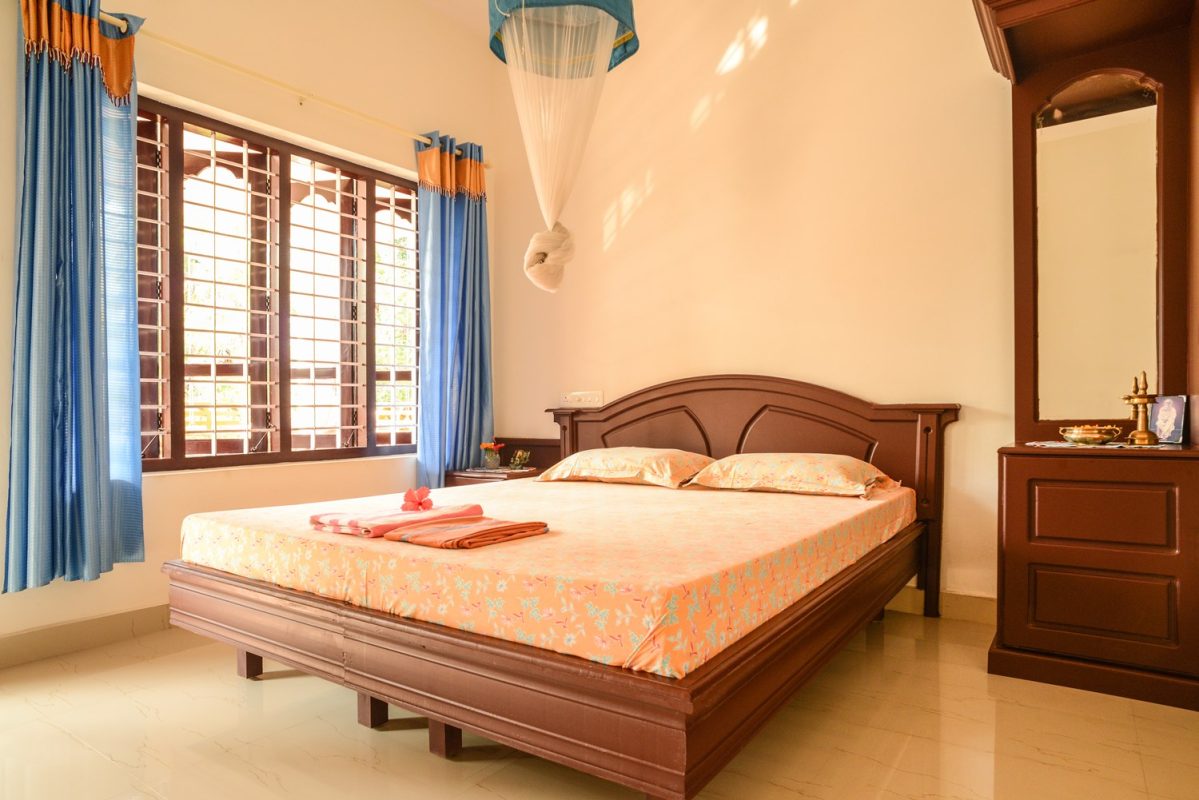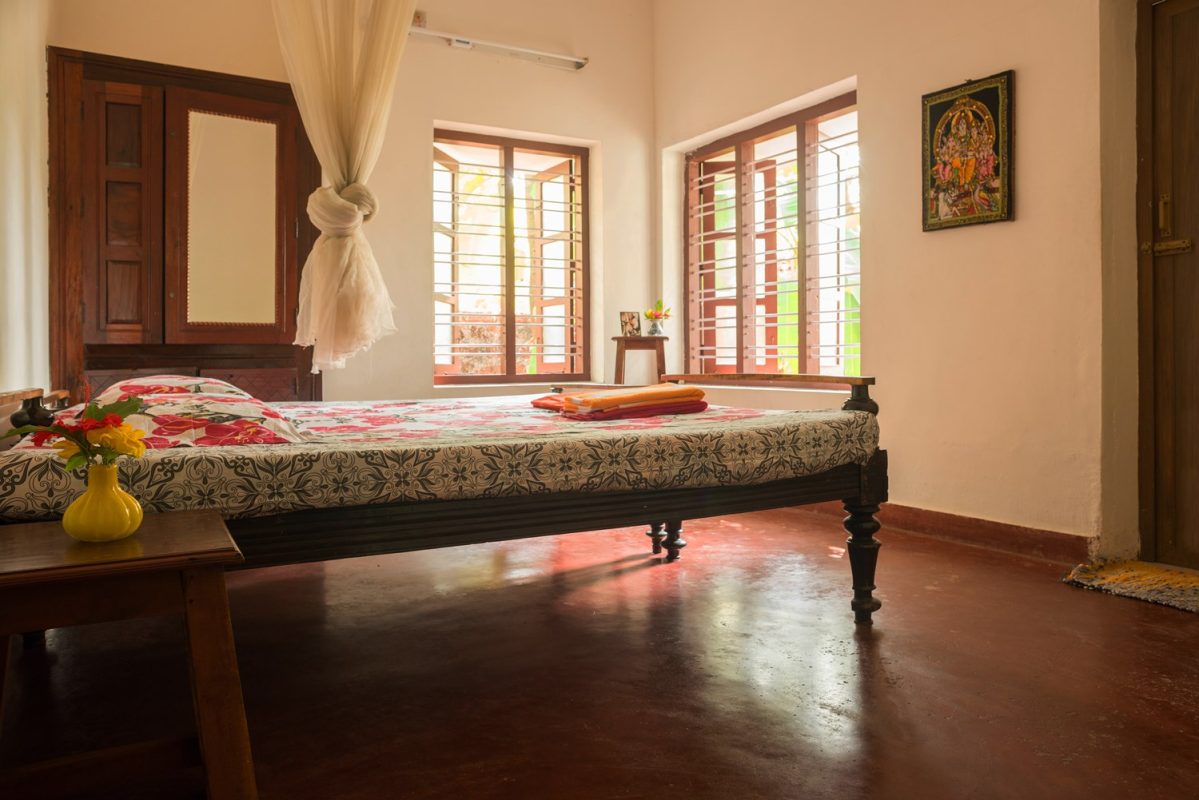 Sharanagati Yogahaus is set in a beautiful, luscious, very natural and spacious garden, an exclusive sanctuary in which to relax in the shade, and completely unwind.
It has been established 13 years ago with the purpose of opening a residential yoga retreat and since then has been that only, never been used for any other purpose, you can feel the clear energy throughout the entire ashram property.
This is an ideal place for you to spend a relaxing Yoga Vacation. Coconut trees, Banana, papaya and mango trees grow here, and their fruits are eaten at breakfast when in season. There is a vast variety of birds and butterflies visiting us daily. All kinds of other animals have found a wonderful playground and enchant us with their cute presence.
There are many cozy corners, for you to just BE. Relaxing in a hammock for a little nap, reading a good book, or finding a quiet spot for yourself to meditate. Our tea house has become a popular place to be with other students, for a cup of tea, fun and laughter, and many interesting conversations!
Sharangati yogahaus is a oasis of calm in the chaos of India. Hari and his 100% indian team provided to us everything we need to recharge pur batteries. The food is vegetarian and extremely good cooked by two lovely Indian women, the rooms are simple but really clean and silent. Hari settle the place in a wonderful way with a open yoga room in the middle of the luxurious vegetation. We did 10 days of pranaiama amd hata yoga well divided during the hours of the day, always guided by Hari who has a special gift for learning and helping people to slow down from our too fast lives. Everything at 150 meters from the ocean. Me and my girlfriend loved Sharangati and we will absolutely come back. Recommended!!!!!
– Giulio B